Church App & Online Giving


Free Download: St Paul Church App

DOWNLOAD OUR CHURCH APP (CLICK HERE) (Also available at Apple Store)
It's here--our new & improved church app is now available at Google Play and Apple. Search for "stpauldale" (all one word) and download it for free today! It's a quick, easy way for you to access church news, grow in faith AND share your faith! See more about our electronic giving option below, too!

GROW IN FAITH AND SHARE YOUR FAITH!!
Church Calendar & news
Sermon videos & podcasts
Daily audio devotions
Bible reading schedules
Teen devotions
Creation science links

And much more!!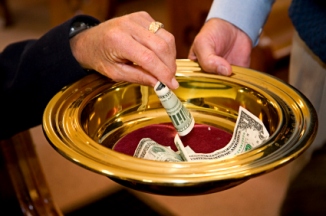 GIVE ELECTRONICALLY: We are excited to offer this quick, easy way for you to give online and using your computer at home or any electronic or mobile device. Once you create an account with VANCO solutions , you can personalize your giving so that you'll be able to give in less than a minute. Whether you give online or on your mobile device, you will have just one account with one password. VANCO solutions allows you to store multiple payment methods & create recurring giving. Using VANCO is simple, easy, safe and secure. Whether you want to submit a single donation or would like to set up scheduled giving, you can do it all online. VANCO also offers bank-level security (PCI compliant) so your giving is secure!

CLICK HERE TO START YOUR ACCOUNT NOW!!

Simple to follow steps:
1) Click the link above and you will find your way to the Online Donation page pictured below;
click on "Create a Profile." After that,

2) Follow the onscreen instructions to create an online profi le and to schedule your recurring
contributions.

Just one account, one login, one super fast, easy way to give. After you register, your account will be linked and you can easily give online.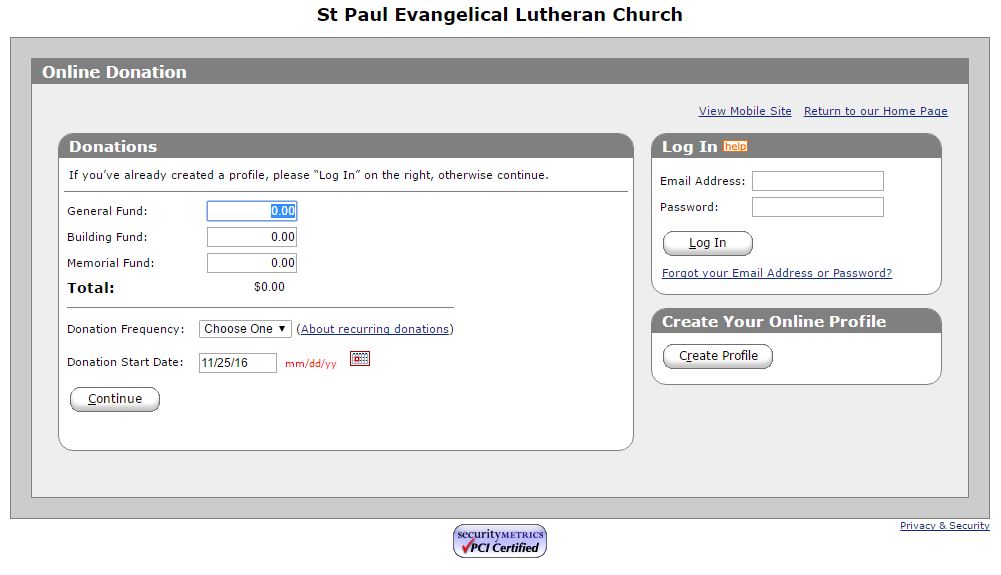 "But just as you excel in everything – in faith, in speech, in knowledge, in complete earnestness and in your love for us -
- see that you also excel in this grace of giving." 2 Corinthians 8:7 (NIV)