Serving Youth & Children
Sunday School
Feeding Jesus' lambs with God's Word is important to us at St Paul. Each Sunday (Sept-May) at 8:00 am we invite all children to enjoy an hour of Sunday school. The children learn Bible stories, do crafts and learn hymns and songs to sing in worship. Each Christmas they prepare something special to do together in our Christmas Candlelight service. The first day of the Sunday School season is usually the first Sunday after Labor Day in the Fall and the last day comes the Sunday before Memorial Day weekend. Meets Sundays at 8:00 am. Currently serving PreK-Grade 5 (Grade six children enroll with Pastor Finns for a survey of OT Bible History & Church History. Grade 7-8 students enroll in Catechism Class. More info below).

Coming up April 29-May 20, 2018 the Sunday School students are doing a series of lessons about the Bible.

CLICK HERE to see the children singing at 500th Celebration of the Reformation at St Paul in 2017


CLICK HERE to see the Christmas 2016 Video the Sunday School children made with Pastor!



This recent post shows off some of the creative fun the Sunday Schoolers were up to in the Easter season (Posted on Facebook, Palm Sunday 2017)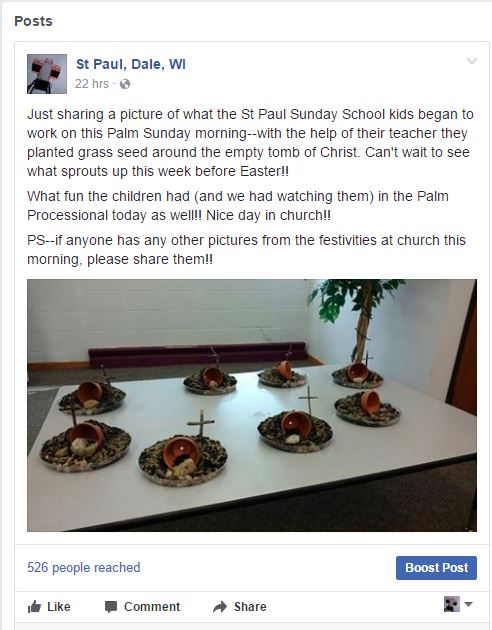 Grade Six Bible History
Our sixth graders take a course with the Pastor that takes them through a survey of Old and New Testament as well as Church History up to the time of the Lutheran Reformation. This class meets beginning the second week in September on a weekday afternoon or evening of our choosing, depending on school & sports schedules. 2016 date TBA.
Confirmation Class
Grade 6,7,8 youth take part in a weekly confirmation class with Pastor Finn in preparation for acceptance as adult, confirmed members of the congregation. Grade Six Confirmation is a tour through Old & New Testament and early Church History up to the time of Martin Luther. Grade 7-8 covers basic doctine (Six main teachings of the Bible). Both groups begin each year sometime early in the month of September on different week nights or afternoons depending on everyone's schedule. Email Pastor Finn at revwfinn@gmail.com if you have a 7th or 8th grader you would like in Confirmation class.
Teen Bible Class
Open to all teenagers this Bible study meets at church Thursday nights, 7pm.

Curr
ent Teen Study: "The Gospel of Mark"
We're working our way through the Gospel of Mark to see how Jesus Christ is proclaimed to be the Son of God by his teachings and miracles.
Pic of
July 5, 2018 Bible study
group
Thanks to Bonnie for making conie dogs & ice cream sundays
!!!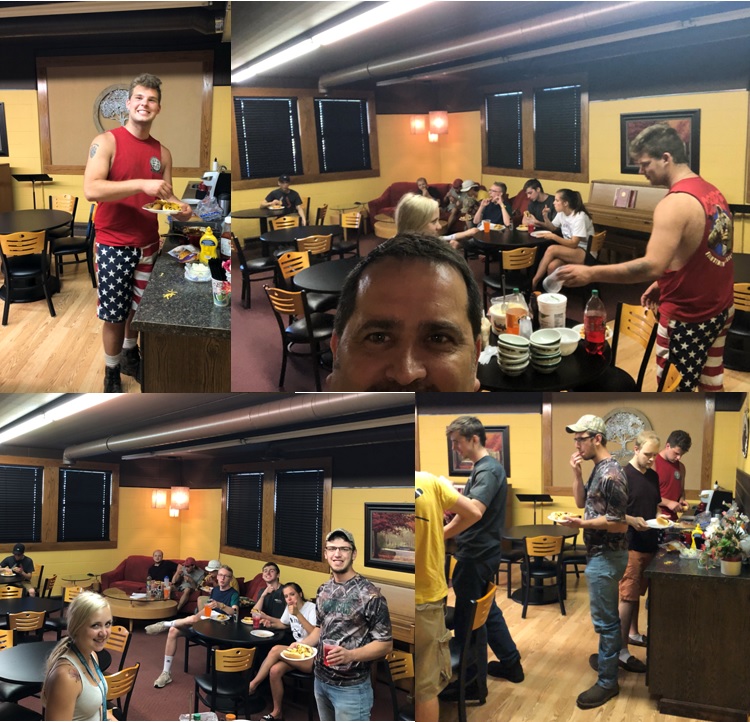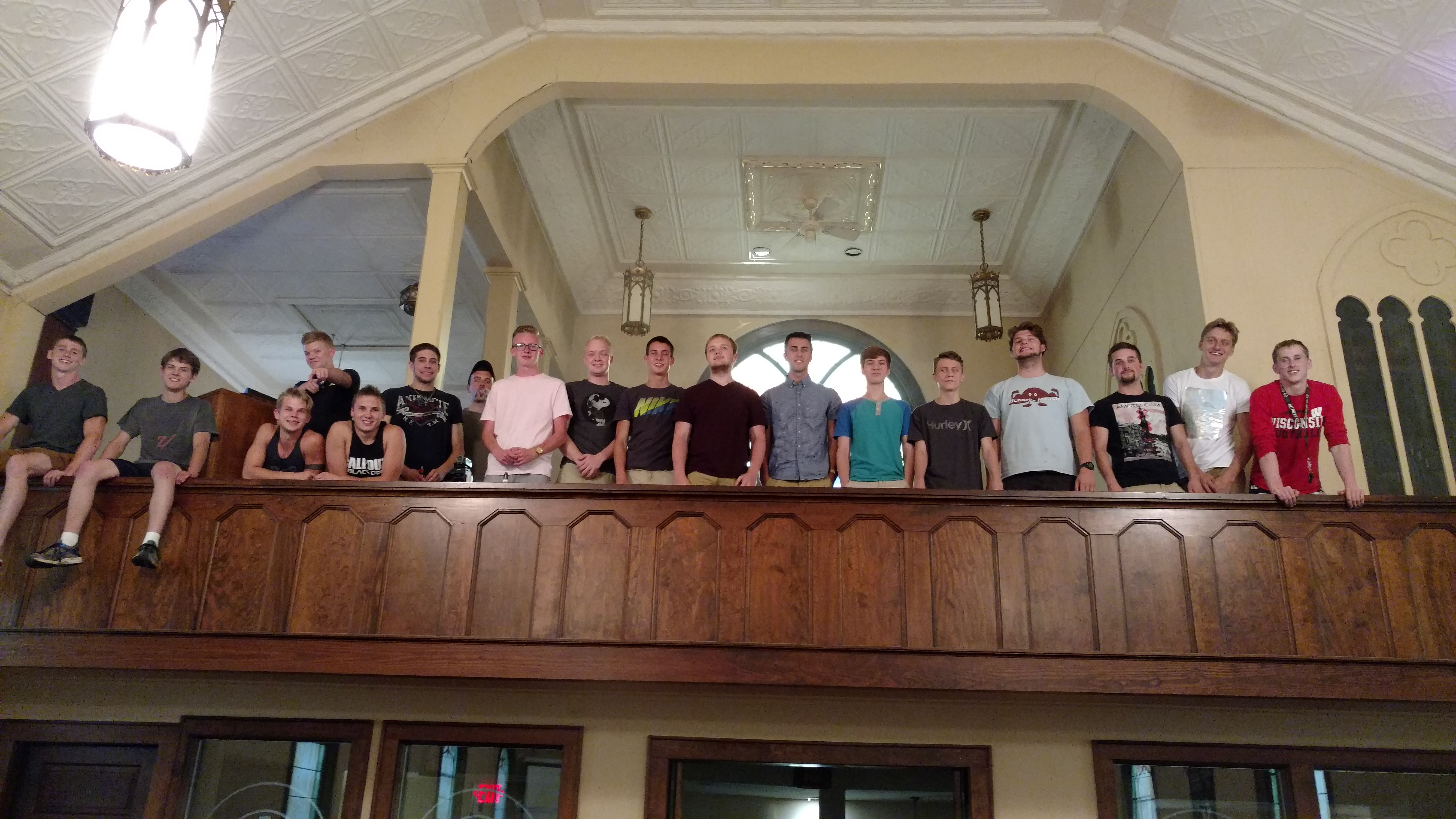 Here's the group attending the movie, "Is Genesis History" (Feb.24, 2017)