Reformation 500

CELEBRATING THE 500TH YEAR OF THE REFORMATION!
The saving truths of God's Word are something we celebrate every Sunday, but this year we're devoting special time and emphasis to the saving truths of Reformation Here's what's coming up in the weeks ahead:

The 500th Celebration of the Reformation is coming on Oct.31, 2017. Be a part of our Reformation celebration--it's all about Christ and the scriptures that testify about him--it's about the grace of God and his gift of salvation through faith in Jesus and his cross alone as our sure hope of eternal life in heaven--see below how we're celebrating these things that are at the heart and core of our Christian faith!!
Festival of the Reformation "By Scripture Alone!" Sun,October 29, 2017 9am
Christ the King Sunday: "By Christ Alone!" Sun, November 26, 2017 9am
Advent: "By Grace Alone!" Sun, December 17, 2017 9am
Epiphany: "By Faith Alone!" Sun, January 7, 2018 9am
During the months leading up to Reformation Sunday (Oct 2017) we stopped along the way in worship to remember important points in Reformation history and gather up important lessons...
Special Reformation events also enabled us a chance to celebrate our fellowship!
MARTIN LUTHER MOVIE - "A Return to Grace: Luther's Life and Legacy"

Wed, Sept 6 (7:00 pm) - We attended the PBS Luther film "Martin Luther: A Return to Grace" in the New London High School auditorium.
REFORMATION BOOK FAIR at St Paul (October 15,22,29)

REFORMATION POTLUCK DINNER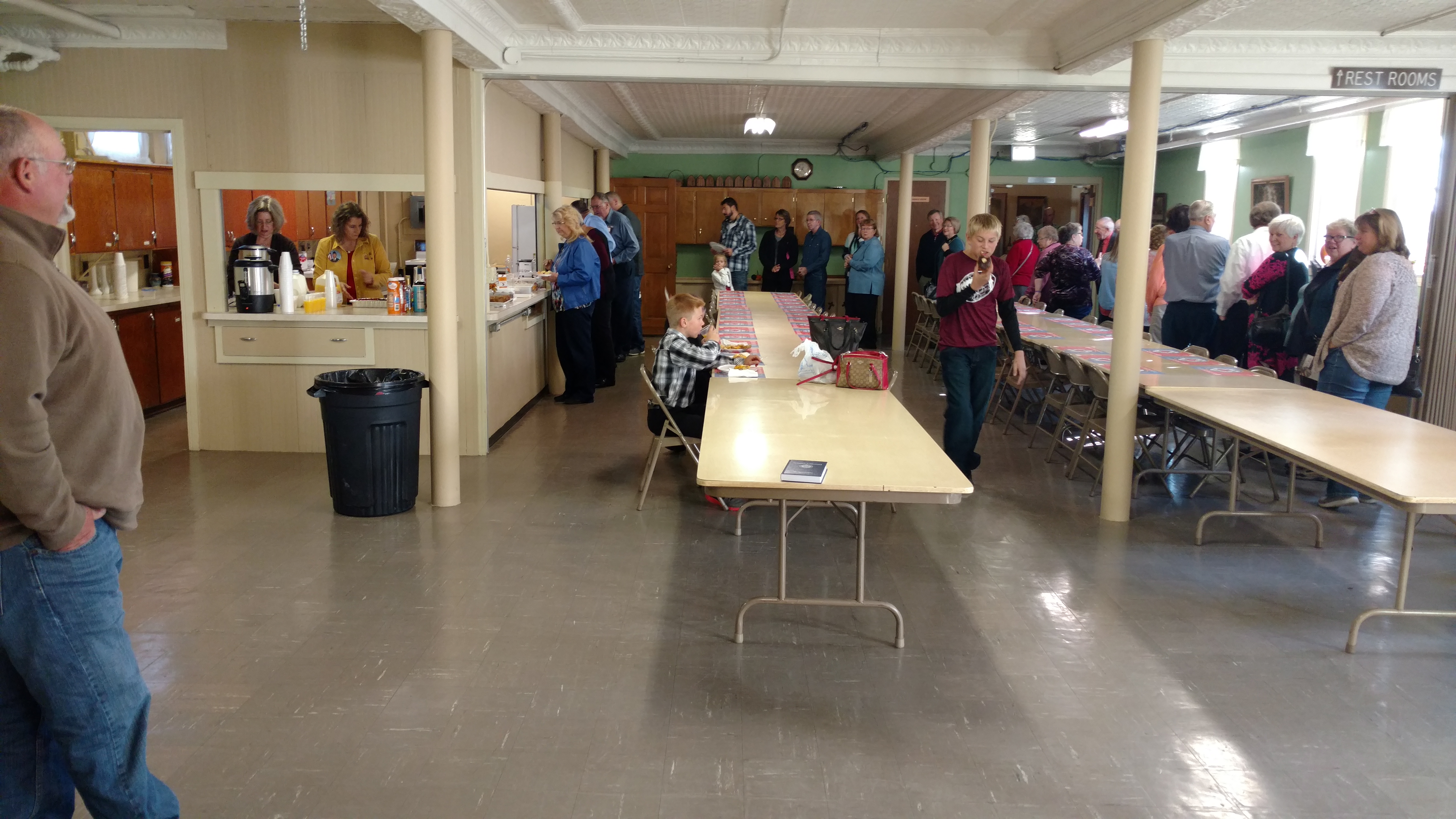 CHILDREN singing in our Reformation Festival Worship ("I've Got Peace Like a River")