Reformation 500

HERE'S A PREVIEW OF PLANS SO FAR AT ST. PAUL
:

The saving truths of God's Word are something we celebrate every Sunday, but in the time leading up to the 500th celebration of the Reformation, we want to turn it up a notch!! The 500th Celebration of the Reformation is coming on Oct.31, 2017. Be a part of our Reformation celebration--it's all about Christ and the scriptures that testify about him--it's about the grace of God and his gift of salvation through faith in Jesus and his cross alone as our sure hope of eternal life in heaven--see below how we're celebrating these things that are at the heart and core of our Christian faith!!
Commemoration of Martin Luther's Death, Observed February 19, 2017

CLICK HERE for Sermon

[Service Folder]

Remembering Luther's Wife, May 14, 2017

CLICK HERE for Sermon

[Service Folder]

Presentation of the Augsburg Confession, Observed June 25, 2017

CLICK HERE for S

ermon

[Service Folder]

MARTIN LUTHER MOVIE - "A Return to Grace: Luther's Life and Legacy"

Coming Wed, Sept 6 (7:00 pm) - Watch the film with your friends and community - CLICK HERE for complete info & tickets.

WELS District Worship Festival, Sat, October 28, 2pm

(Performing Arts Center)
Northern Wisconsin District Reformation Celebration October 28, 2017 - Open to the Public - Come join us for worship! Date: October 28, 2017 Location: The Performing Arts Center, Appleton, Wisconsin Festival Worship: 2:00 p.m. Preacher: Rev. Paul Koelpin (MLC) Participants: The Wisconsin Lutheran Seminary Choir will take part in the service under the direction of Professor James Tiefel
REFORMATION BOOK FAIR at St Paul, Dale, October 15,22,29 at church
Book fair at St Paul, Dale on three successive Sundays in October (Oct.15,22,29) - 20% off retail price on all orders. Click on the links below for information on titles available and come ready to shop!
New Releases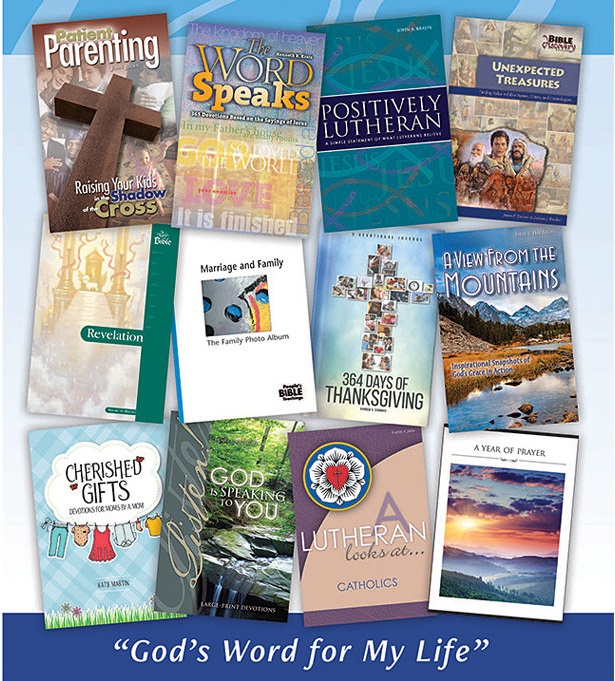 Festival of the Reformation "By Scripture Alone!" Sun,October 29, 2017 9am
St Paul, Dale celebrates the 500th Anniversary of the Reformation - This service kicks off the first of four Reformation themed services in the coming months.
Christ the King Sunday: "By Christ Alone!" Sun, November 26, 2017 9am
Advent: "By Grace Alone!" Sun, December 17, 2017 9am
Epiphany: "By Faith Alone!" Sun, January 7, 2018 9am
Synod-wide celebration--Click Here for information about happenings throughout WELS...
find out about Joint Reformation celebrations, Lutherland trips to Germany, learning resources. See an array of Reformation books, gifts, music, etc www.nph.net.
Examples of Reformation theme gifts--
Shop Online at nph.net